Pranshu Garg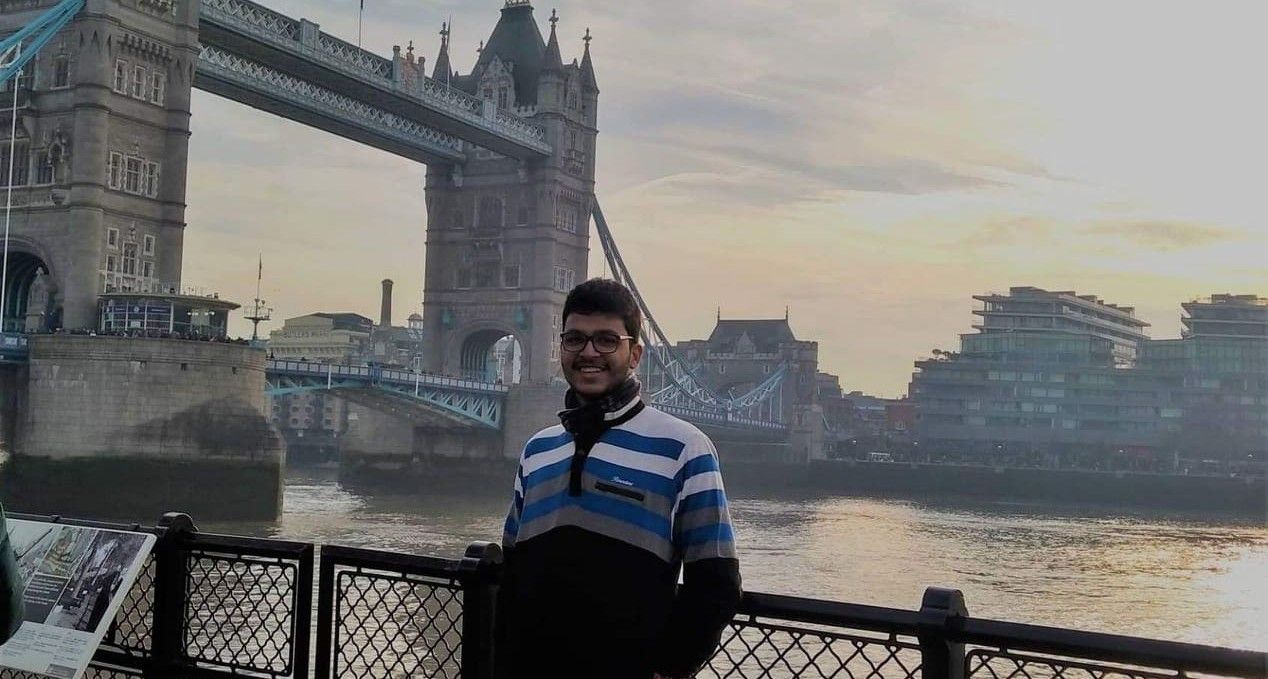 If you are reading this blog series, I would say you have taken the first step towards getting into higher education i.e. taking it into consideration! You might find this astounding, depending on your inclinations and thought process, but a lot of students don't ever consider higher education after graduation. The reasons are numerous why one might want to ignore/consciously not consider higher education in short or middle run or even the long run. There is early advancement into one's career, family and financial conditions, clear interests and focus in mind, specific liking towards the industry or maybe the sector one wants to join doesn't require higher education all that much but depends more on skillset (not exhaustive by any measure). Whatever the reason may be, in a batch of 130 EE graduates of Y15 IITK, only 15-20 considered going ahead with higher education immediately after B.Tech (excluding dual degree students).

Please keep in mind that this series will be heavily biased based on my experiences and you should try to gain as much perspective as possible from other sources as well. Understand that this process is very subjective and individual experiences and challenges vary a lot. For some specific situations and cases, I will try to guide you to people who have faced the same issues in their process and hence maybe able to help you out. This brings us to the first focus point of this post: NETWORKING. I can't stress enough on the importance of this. You will need a network of co-applicants, alumni, seniors currently studying at the universities and programs you intend to apply to or pass outs. They will be of immense help during the whole process as like everyone, you are probably doing it for the first time too. Be it LinkedIn, WhatsApp groups, Facebook groups, The GradCafe or any other forum: start getting into conversations and going through them.

The first question one should answer before getting into this procedure is 'WHY higher education?'. The answer to this, again, is extremely subjective. Personally, my interest in electrical engineering and circuits was very clear in my mind but I didn't know whether research would suit me and vice versa. I hadn't put much attention into research projects in my sophomore or junior years but whatever small things I tried, I did like them. I decided to go ahead with a masters to get involved in serious academic research and test it out myself. The expansion of scope of jobs and the upgrade of profile sure were the add-on benefits. Your answer might very well be different. The most common reason I have heard of is interest in a specific domain (yes, it can both be a reason to pursue and not to pursue higher education), change of field (for example from EE to CS), research aspirations, or expectations of a better job in terms of compensation and quality of assigned projects. I would say at this point that through my network I have come to understand that having just a bachelor's degree can make your progress saturate at some point in time. This is especially true for technical/core fields.


With the 'whys' settled one can then move on to 'WHAT and WHERE?'. One has two options after his/her bachelor's: Master's or PhD. I would say it is not very difficult to decide between the two once the 'why' is already answered. I personally applied for a master's program and hence have a fair idea about that but not so much for PhD. In my opinion, one would apply for a PhD when he/she has a very specific research topic or interest in mind. My interest in circuits is, well, extremely wide as there are numerous branches in this domain. Ofcourse, the other requirement is the ability to commit another 4-6 years of your youth for your education. For better idea on why one would want to go for a PhD, you may like to talk to Mr. Abhishek Agarwal (Y15 EE, PhD at UCSD).

Apart from my personal reason, one may want to apply for master's for a variety of other reasons as well. It maybe simply to gain a foreign placement (more on this later), or get better acquainted with the field in hope for a better job profile, or pursue research and get into PhD later or just for the better research facilities. The thing is, master's programs are very flexible. Most universities allow students to either complete a course-based master's or have a thesis with less courses to complete. Some even allow a project and reduced courses and others have industry/professionally oriented master's degrees as well. With these many options, more flexibility for future plans and higher returns with lower time investment come along. That being said, there certainly some downsides as well. One major one shall be the finances involved; while PhDs generally get full scholarships along with stipends, it is extremely rare that a master's applicant is offered the same, particularly in the higher ranked universities. What's worse, master's students find it difficult to secure funding opportunities such as RAships and TAships as PhD students are preferred for these jobs! If you are applying to foreign universities, know that you being an international student would make you ineligible for most of the scholarships as well, pretty sad!


As I said, it might be rather easy to answer the 'what' if you have the answer to 'why' as the latter will define and quantify your goals. Knowing about your goals makes it very easy to know which of a Master's and a PhD would be more helpful to achieve them. Know that B.Tech -> Master's -> PhD path is fairly common and it is the one I personally intend to follow as well. One very specific point: I have come to know that a lot of people pursue dual degree programs or full-time master's programs in India to later join a great PhD program in a better university and under a better guide.

Answering the 'where' would take a lot of research and is the first procedure after you decide to pursue higher education. You need to decide the countries and the universities you want to apply to. Don't get me wrong here, one may want to apply to some of the excellent research institutions in India as well. Again, you'll get hints from the answer to 'why', but it will help you only so much. This can be especially a hectic task for PhD aspirants as more than the rankings, they need to look at individual professors working at various universities, their research, available research facilities, RnD jobs in the region et cetra. Master's aspirants would want to look at research in their domain of interest, academic rankings and reputation, job and internship opportunities, coursework and cost of attendance. There is a lot of ground to cover here and you can never perfect your list. There would be another post covering this in more detail.

'WHEN' would obviously deal in temporal placement of your higher education in your career path. Do you want to pursue it directly after graduation or do you want to work for some time and then go for it if at all? This question is more about personal preference than anything else, especially if you currently have ample time for preparing your profile. While working for a few years can provide you both with work experience on your resume (which is very good for admissions) and some financial backing to support your education, the cut-off from academics and later joining it doesn't turn out so well for everyone. Mind that you'll be working for a couple years in a company; while that is not time wasted, but it is certainly not going into your active research career if you are interested in academia. For people purely into industry, it might make more sense to work in a company on a higher profile job right after finishing the intended education. In our society, there are other social pressures for a person who is of age, for example, marriage and settling down et cetra. So as I said, it is more of a personal choice.


I would like to clear out some myths/facts revolving around higher education at this point.

Cost of Attendance: As you might have heard, they are soaring high if you are considering education abroad. PhD aspirants are mostly relieved of this burden but master's students are constantly in the stress of finances. If you are an international student, you miss out on a lot of scholarship opportunities as well which can be frustrating. Some students take loans, some depend on their savings, others work for some years, save up and then go for master's. While all that is true, one should understand that, in the end, the returns of investment are good enough. If you get to work in the country you studied in for a couple years, you can pay off your debts. But definitely, you should consider the upfront costs in your equation.

Research Opportunities: I will have to agree that most first world countries are spending way more than India on research and hence their facilities and available opportunities are better. Nevertheless, there might be specific projects or professors you might be interested in, within India and one should not completely ignore the premier institutions here as well.

A master's thesis or a PhD student will get much more attention of his/her guide compared to what the same guide can offer to a UG student.

The INR 1 Crore + package: Okay! So this one I can't stress enough. PLEASE DO NOT GO JUST AFTER THE LUCRATIVE PACKAGES. True they are worth more than 1 crore INR annually but what people don't factor in are the cost of living and investment. You maybe earning a lot more but your living costs are a lot higher too. If you argue that your savings scale as well, you should be thinking of investing all the money back in India, because the cost of ownership of a house, for example, would be soaring high. The work culture should be considered too. Before aspiring for a job in America, one should know that Americans are considered workaholics. Would you be able to adapt to that work culture?

Nevertheless, it is for sure that countries like USA offer more opportunities and better profile of work.

Ending the first post of this series, I would like to point out some good resources which you can follow to know more about higher education:


Note: There will be an appendix post at the end of the series in which I shall be adding anything which I felt I left out and was relevant to this topic. Moreover, during my application period I have collected a lot of resources which I would be more than happy to share once I have made sure that the archive doesn't have any personal data left over in it.