DAAD WISE PROGRAM
The program targets Indian students pursuing a degree in the fields of science and engineering who wish to do a research internship at a publicly-funded German higher education institution or a research institute. The application deadline is 8th November 2021.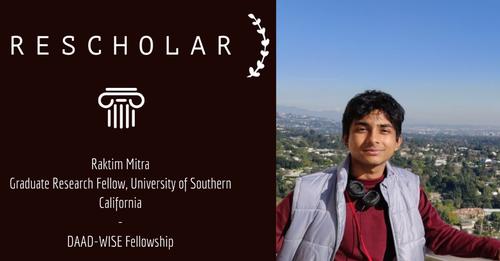 Y15 CSE graduate Raktim Mitra, currently a graduate research fellow at the University of Southern California writes about his Internship experience at the University of Gottingen, gives insightful points about the DAAD-WISE program, and shares useful do's and don'ts for the whole process from apping to arrangements for visa and stay.
---
As November inches closer, the tension of procuring a research internship is mounting. Especially for people who want to procure the prestigious DAAD fellowship for research internships in Germany. Unlike some other internship programs, DAAD-WISE is not an internship program, i.e. one has to have already got an internship offer in Germany before applying to DAAD for a fellowship (which will easily cover the costs and leave room for saving.) This is what makes it hard in general.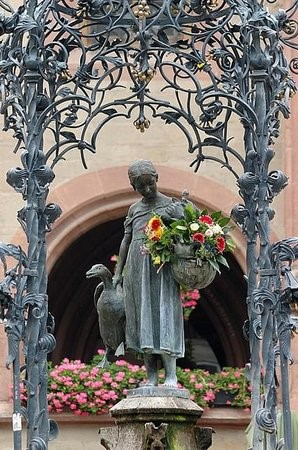 So, let us talk about the big elephant in the room first. How does one get an internship in the first place? (although this year, that window is almost over already!) The answer is not straightforward and consists of a balance between several factors:
Emailing skills: The stories of spam emails by Indian students asking for internships to international professors is well known. However, that should not dissuade you from trying. The key is to be reasonable in your emails and sending them to only people whose work matches your interest (in an intense way, not "oh I heard that topic is interesting" way). Also, the content of the email should seldom contain generic statements which apply to anyone, i.e. not specific to you and the recipient (e.g. 'I am deeply interested in machine learning, or, starting with "Respected Sir/Ma'am" instead of using their name "Respected prof. X"). Also, probably contacting professors with whom a senior of yours worked previously might be a good idea (provided he did impress him)!
Field of interest: Although this is not always a choice, one should know that some fields offer more opportunities than others. This is especially true for interdisciplinary fields and more so for Germany. For fields that combine subjects that typically in Indian academic scenarios are rarely of common interest to people (e.g. computer science and biology in my case), there is a demand for skilled researchers/professionals worldwide. I am sure there are other such fields. So, if you are an undergraduate student unsure of where your interests lie and frustrated with people talking about "Competitive Coding", "Machine learning", "Signal Processing" etc. everywhere, I encourage you to look ahead of the population and explore other (and potentially more impactful) options.  Take a risk, and you might just enjoy it. Personal experience here: This COVID pandemic has simultaneously increased the demand and importance of academic research and industry-level work in Bioinformatics, Biomedical engineering, Virology, etc. These fields combine almost all aspects of fundamental sciences (and also ML/AI/CS etc. for you).
Cracking an Interview: After extensive efforts, you manage to get the attention of a professor. After some email exchanges, you can almost always expect to be invited for a "video chat". My opinion is to always treat this as more of a chat and less of an interview (unlike SPO interviews, where you are competing with many for a spot). These interviews mostly judge you more on how you think and your personality rather than on what you know (that becomes clear pretty early from your emails). So, keep calm, have a good conversation with the person you want to work with. Rest shall be ok.
Look out for opportunities: Sometimes, all efforts fail, and you find yourself in a dark place where you find all your wingies/friends celebrating their SPO or research internship offers. Please, never lose hope and look out for opportunities and waste no time to grab them when you see them. My story was quite like this.
CPI: It matters. Period. The closer to or higher than 9, the better. (First and second years, take note!) That being said, I am vehemently against shunning all forms of campus activity just to focus on your CPI. Both can be and should be done. The key is "Discipline". But no more on that for this article.
It was third-year already, and the rush for internships had already begun (Man, everything happened so fast! And I don't even know what I want to do or for that matter can do.) The worst thing that can happen to anyone at that point is switching off. And, precisely that happened to me. I did not register for SPO internships (as I was afraid that I would have to accept an offer if I got one). But the bad part was, I was not mailing profs for internships either. Somehow, I never knew what to write, and was afraid of "not getting replies", "making a fool of myself" or "they might think I am spamming". Please have a little more confidence in yourself and do not follow me. I applied to MITACS but heard that IITK people for some reason do not usually get selected for that. I knew of DAAD from seniors posting about it but was not considering it. Months rolled by, and soon it was the second week of October.
70% of my batchmates were all set, and I had no plan. Then, an email from SPO struck my attention. A professor from Max Planck Institute for Biophysical Chemistry, Goettingen was actively seeking a student skilled in Machine Learning and Computer science for an internship in bioinformatics. It was "the" opportunity for me, and I sent my resume promptly as the email asked. This was followed by a 4-hour long interview in an SPO office with about 5-6 candidates and a post-doc from the German lab. It was the third week of October. I went in confident, not because I knew a lot about either ML or bioinformatics, but because I knew this is probably the first and last chance for me to get a foreign intern in a top lab and in the subject I was so interested in exploring more, a subject about which (barring an OE course) even IIT Kanpur in all its glory could not serve my thirst for knowledge. And it worked out. With about nine days left for the DAAD deadline (1st November), I was accepted!
What followed is a frantic flurry of paperwork! Although DAAD-WISE has a portal that helps you build your application, the whole application had to be physical and send via post to Delhi before the deadline. In a week, I had to get a letter from the DOSA office, a letter from HOD (Prof. Sandeep Shukla), A recommendation letter (thanks to Prof. Arnab Bhattacharya), some documents from the German Institute, my transcript, research proposal, and a very long form. However, it was finally done, and FedEx delivery was on time.
Now, it was time to wait, a long, painful wait till January, during which rejection from MITACS came. Doubts kept creeping up from time to time, but finally, I was accepted.  A pleasant surprise came with the acceptance in the form of DAAD increasing the fellowship amount by 1000 Euros than what previously was.
Looking for housing and Visa application was on the cards now. Some logistic tips for these and other things:
You have to arrange for housing first. Otherwise, they will keep your visa application pending until you do so.
Do not pay anything online for housing. Everything legal in Germany is paperwork. So, you pay only after going there and signing your contract.
Learn some useful terms regarding housing and best if you can strike up a connection from someone in your host German lab to help you get accommodation.
Visa application is not very difficult for DAAD-WISE. There is a big DAAD-WISE group on Facebook which has all required sample documents and processes in its files section. Check them out. You need to apply through VFS-global, and if everything is ok, it will be sorted within a week or at max two. For IIT Kanpur people, the applications get considered at the Delhi consulate. Feel free to email them if needed, and they are responsive.
You will have to have a German bank account because DAAD does not send money overseas. So, open one immediately after reaching there. I got my student account at Deutsche bank. In some cities that is not possible. So, keep up with the DAAD information session to know your options.
DAAD asks for no completion certificate or report of your internship. Only a two-page experience report. I produce below what I wrote in mine, which summarizes my experience there:
"I was among the fortunate few who were selected by DAAD-WISE program for a funded internship in Germany during three summer months of 2018, i.e. May to July. My German host institute was Max Planck Institute for Biophysical Chemistry, Goettingen. I was accepted for the internship with the Quantitative and Computational Biology group at the institute led by Dr. Johannes Soeding. My internship started on 6th May and ended on 2nd August 2018."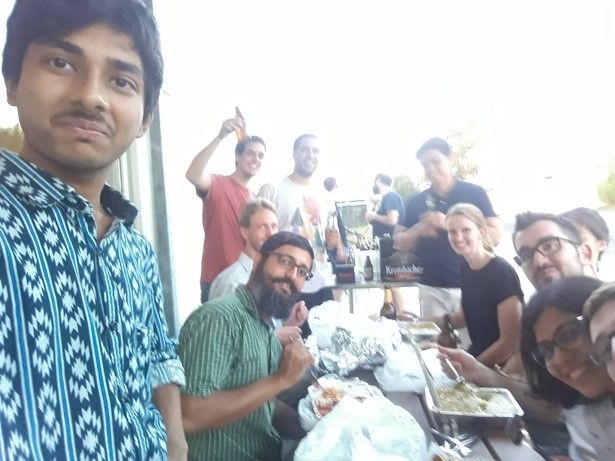 I worked on a model for trans-eQTL detection from human genotype and expression data. The institute had a very vibrant research culture. My supervisor and post-doctorates were very knowledgeable and yet helpful and friendly. I learned how it feels to work in a cosmopolitan atmosphere with people from all over the world. In terms of research experience, it was an eye-opener. I got to experience a whole research process of modeling, implementing, testing, and validation that leads up to a research paper. Also, I learned many technical details related to my field which will surely help me in the future. We created a bond among ourselves within the short time frame. The group even held a small farewell meeting for me and presented me with gifts and a farewell card. My supervisor was impressed with my work, and he generously wrote this internship completion certificate for me. I am still in contact with my host group of the internship and hope to work with them again in the future. As of 2020, I got authorship on the paper they published recently corresponding to the work I did in my internship.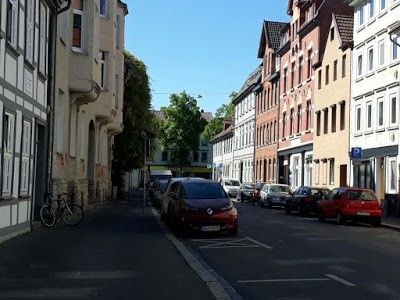 Lastly, I want to thank DAAD for their financial support not only because of quantity but also because of their punctuality. I always got financial support for each month in time and hence faced no issues with money. The whole process was extremely smooth, and the authorities were easily reachable for any doubt or help. It would have been nearly impossible for me to fund this internship if DAAD was not there to help."
I am currently pursuing my Ph.D. in Computational Biology and Bioinformatics in Rohs Lab at the University of Southern California in the beautiful, and currently, COVID-infested city of Los Angeles. We develop machine learning and other computational methods to infer knowledge about biological mechanisms of processes happening in the cell. I shall always be indebted to IITK for the polished build-up it has given me in my long and twisted path in academic life so far.
Overall, if you are true to yourself and value your intentions above what others tell you to do, then as long as you put in an honest effort, there is always light at the end of the tunnel. Thanks to the Research Wing, Academic and Career Council, IIT Kanpur for reaching out to me, and I hope this article can be of help to some students.
Written by: Raktim Mitra
Edited by: Shubhan Ravi (Y20, Secretary at Research Wing)